味噌ワークショップ Miso making workshop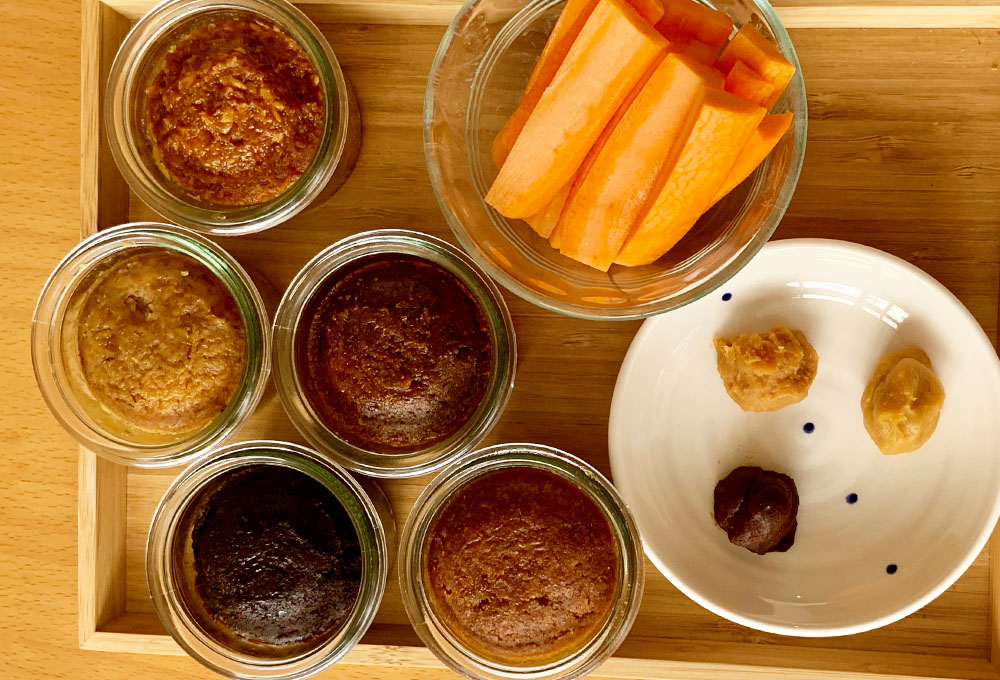 Miso tasting @ workshop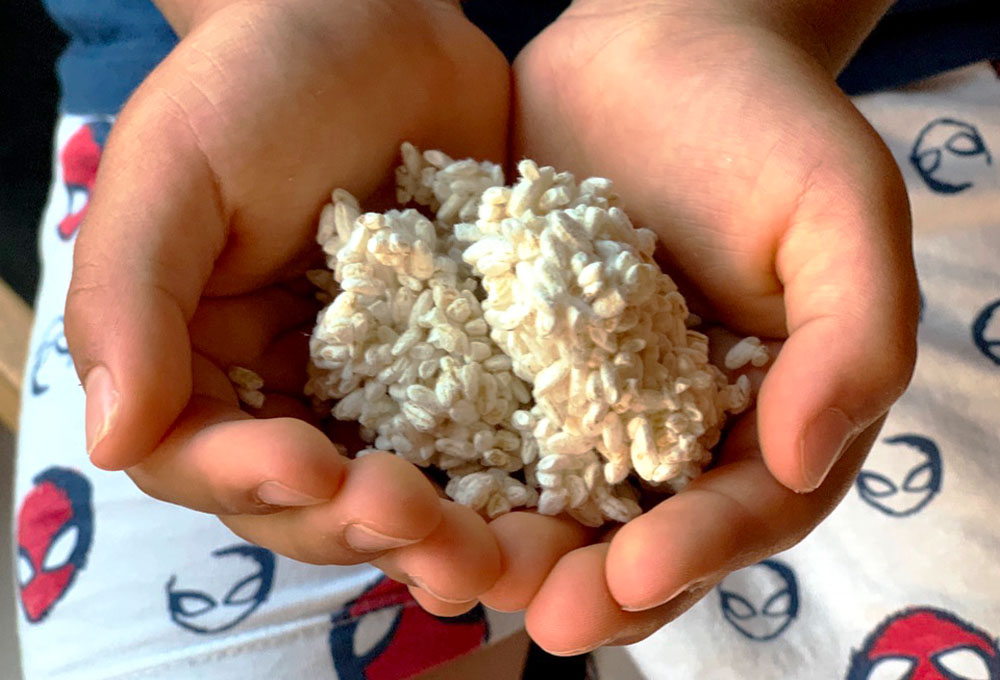 Fresh Koji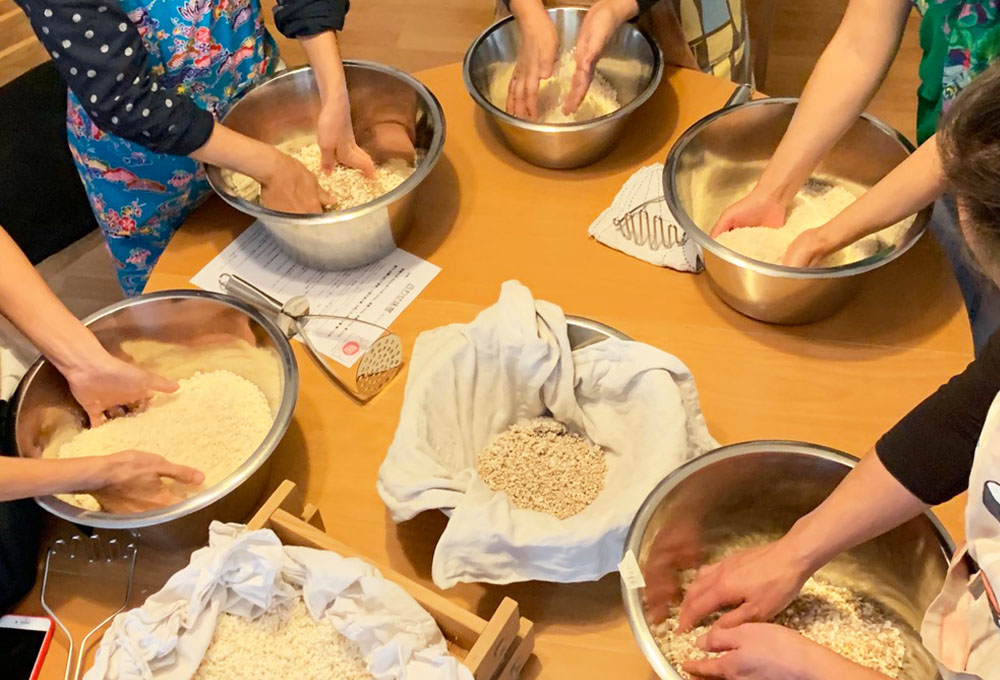 Shiokiri: Mixing salt and Koji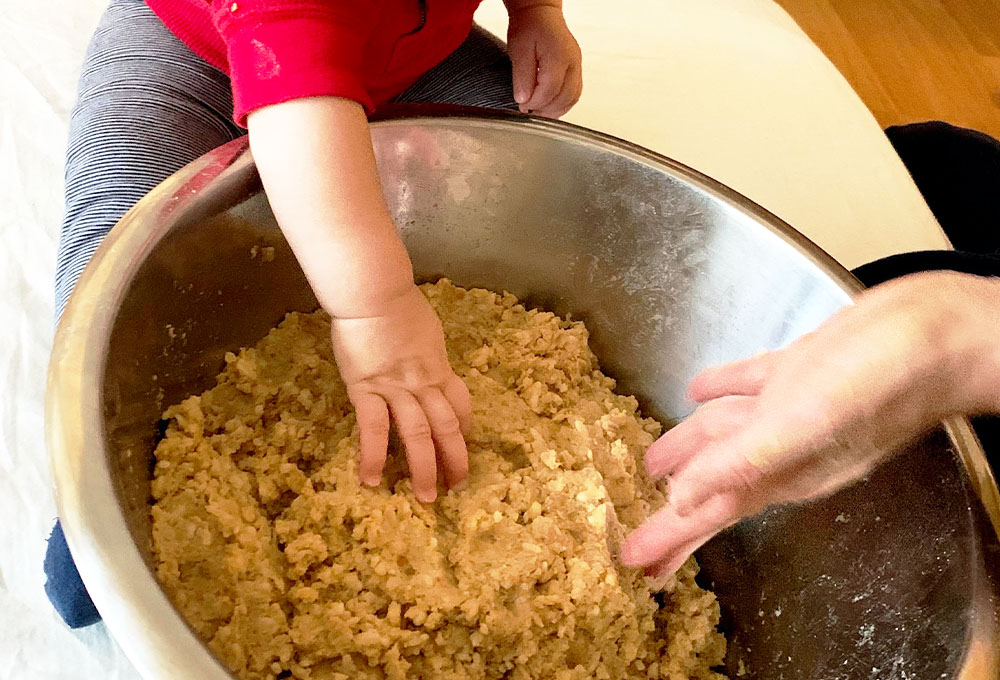 Miso making since baby
Workshop @ Local community centre
Miso making with Tokoname Crock
味噌ワークショップ
味噌の材料の要である麹を理解するために甘酒を、
そしてお様々なお味噌を味わいながらお味噌についてと作り方を学んでいく参加型のワークショップ。
味噌の種類は2種類からお選びいただきます。
◎米麹味噌
◎麦麹米麹の合わせ味噌
どちらも6ヶ月前後より食べれるようになります^^
味噌仕込み後はほっこりタイム、お味噌汁を皆でいただきます。
スイスでも世代にわたって手前味噌を、と願い常滑焼の甕を取り寄扱わせていただいてます。900年以上にわたる日本伝統の甕で作る家庭のお味噌は特別です。
一家に一つ、お子様の数だけ、インテリアにも合わせやすい甕での仕込みはいかがでしょうか。
-Workshop price –
■1.2kg 仕込み CHF 130 (bring your own container)
■WECK仕込みセット CHF135 (including 1.2kg Miso making)
■常滑焼の甕仕込みセット 1.4L Tokoname Crock
 CHF 200 (including 1.2kg Miso making)
■常滑焼の甕仕込みセット 3.8L Tokoname Crock
 CHF 280 (including 2kg Miso making)
◉仕込み量追加オプション CHF20/1kg
At Kojiron Miso workshop, the following will be explained

(authentic Japanese Miso mostly)
-types of Miso (with tasting)
-history
-how to make Miso
-Ingredients
-how beans turn into miso
-how to keep (age)
-how long to age
-how you can consume Miso every day ("eating miso soup more than once a day, keeps the doctor away")
and more…
At my Miso workshop, you will be welcomed with Japanese tea and….
Through the workshop, you will taste Amazake and several kinds of Miso. You might find which miso to make next♫
If you have any specific requests, let me know in advance.
-Workshop price –
■1.2kg Miso making CHF 130
 (bring your own container or WECK Glass CHF 5)
■Set price with 1.4L Tokoname Crock
 CHF 200 (including 1.2kg Miso)
■Set price with 3.8L Tokoname Crock
 CHF 280 (including 2kg Miso)
◉Miso choice: Rice Koji Miso, Barley and rice Koji miso
◉Additional amount of Miso can be prerequested: CHF20/1kg