Weekend Miso workshop (4 hrs)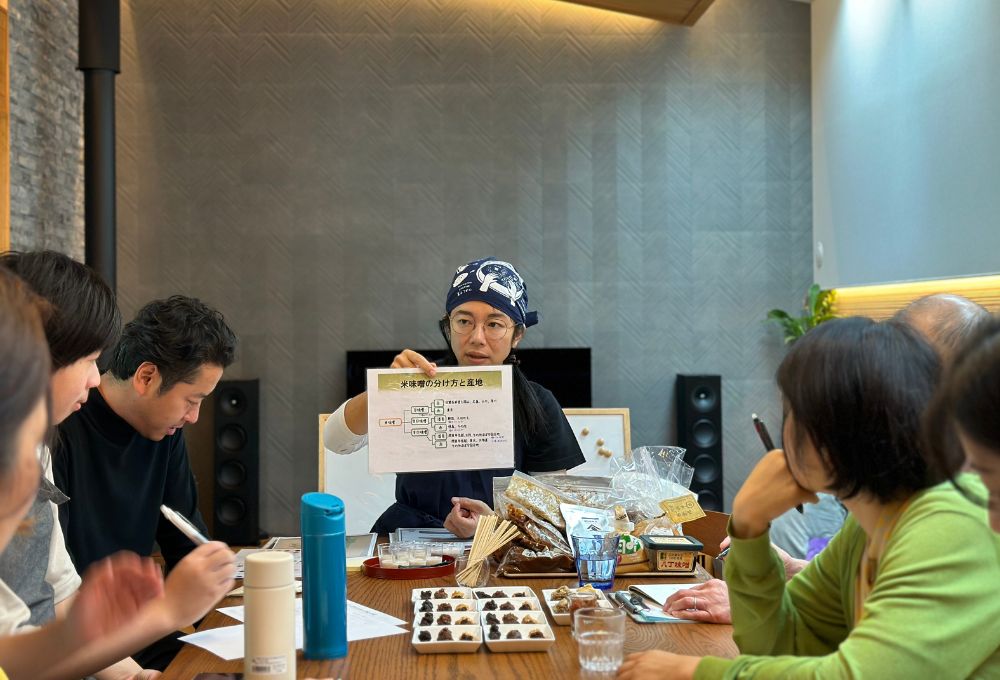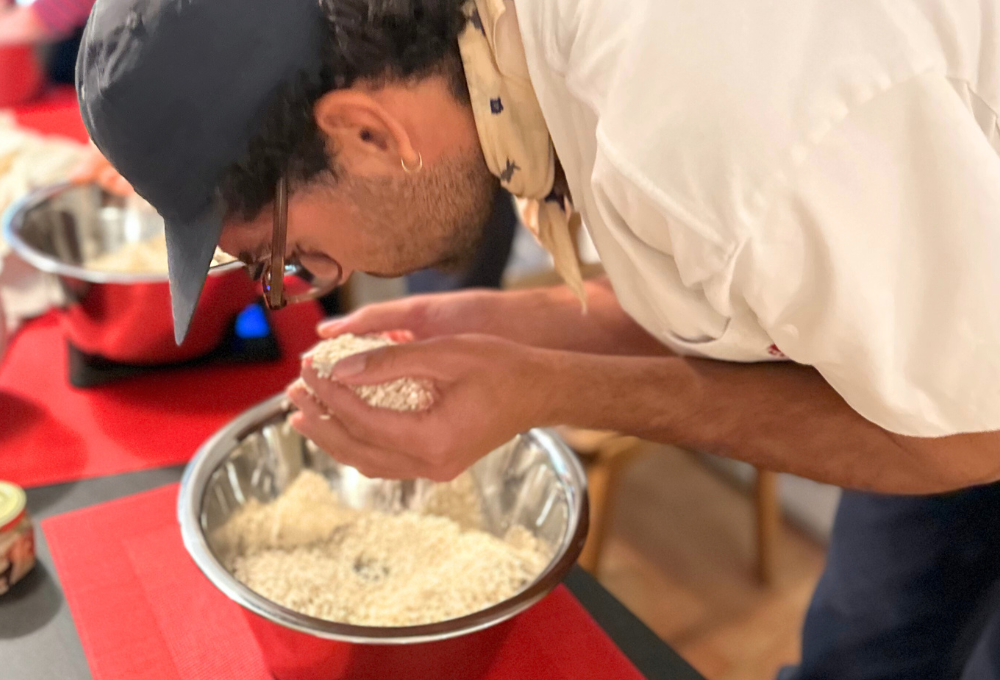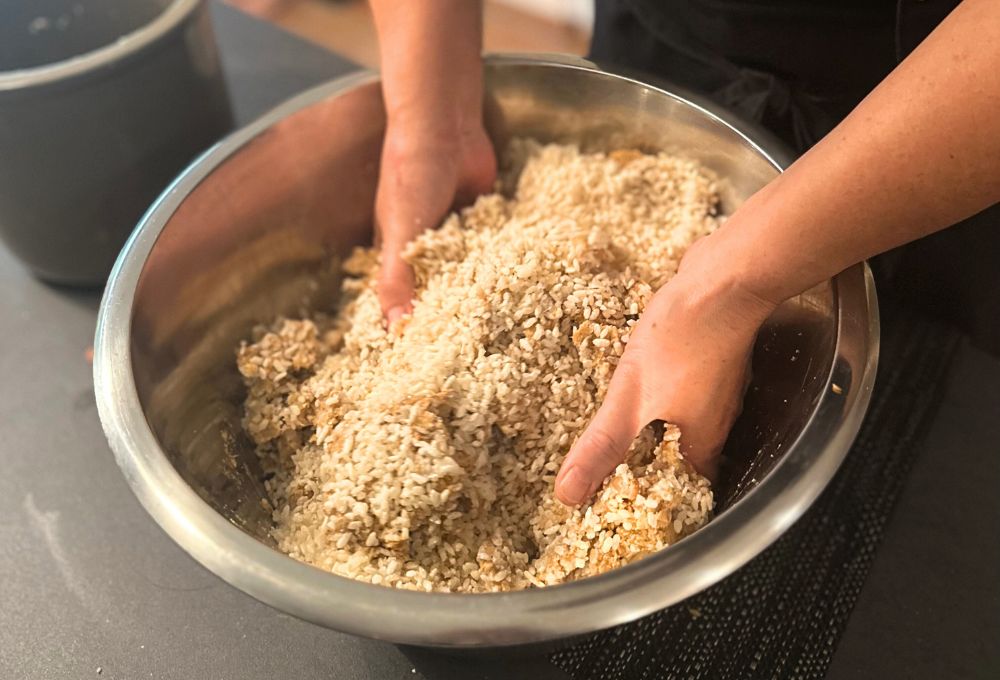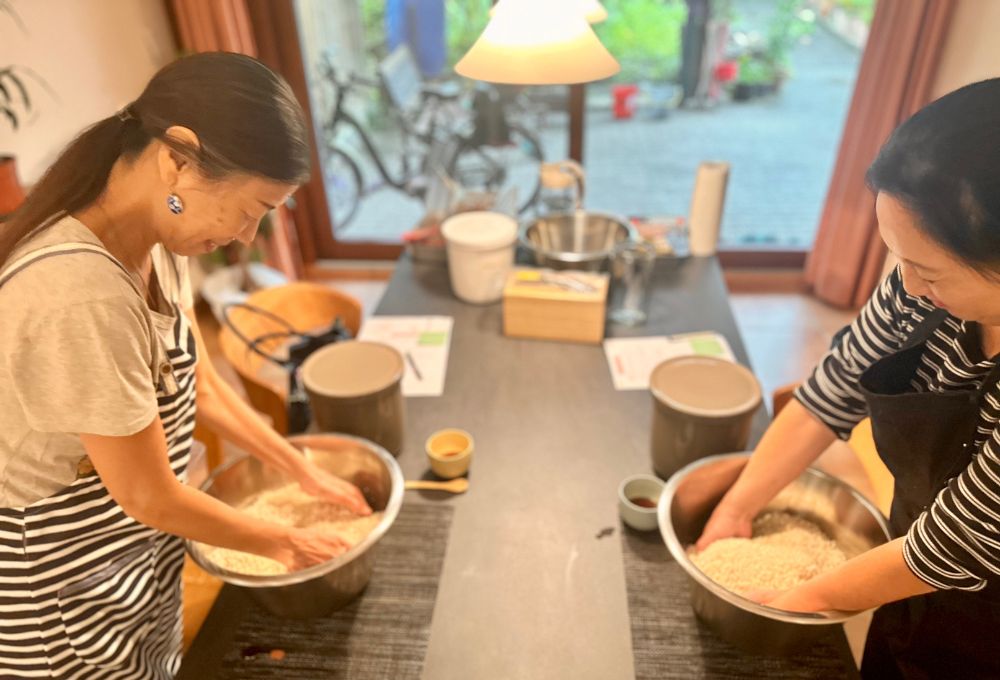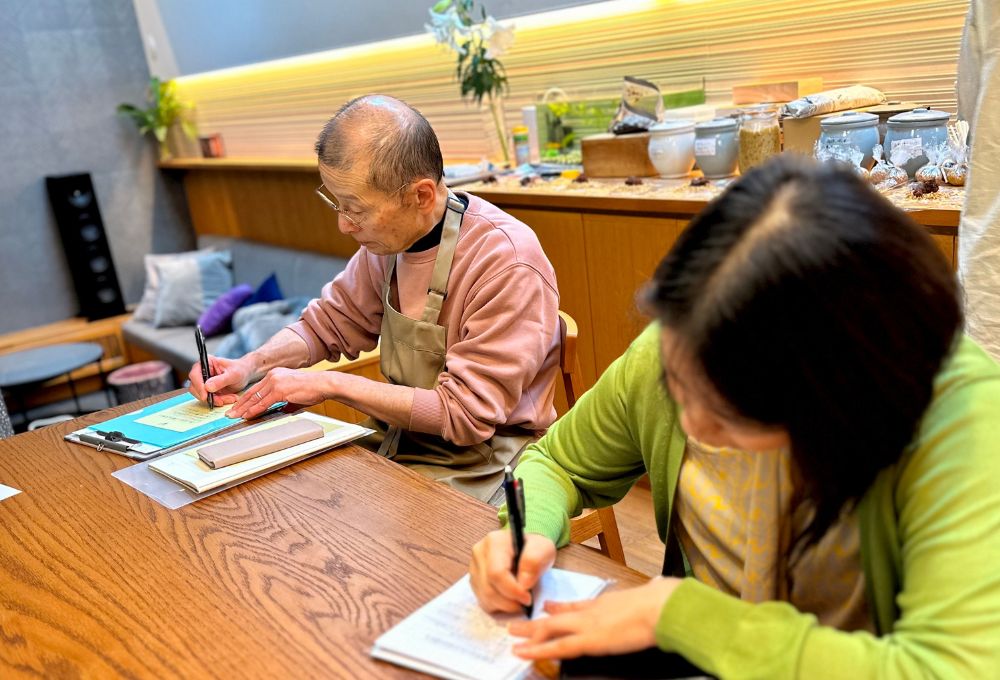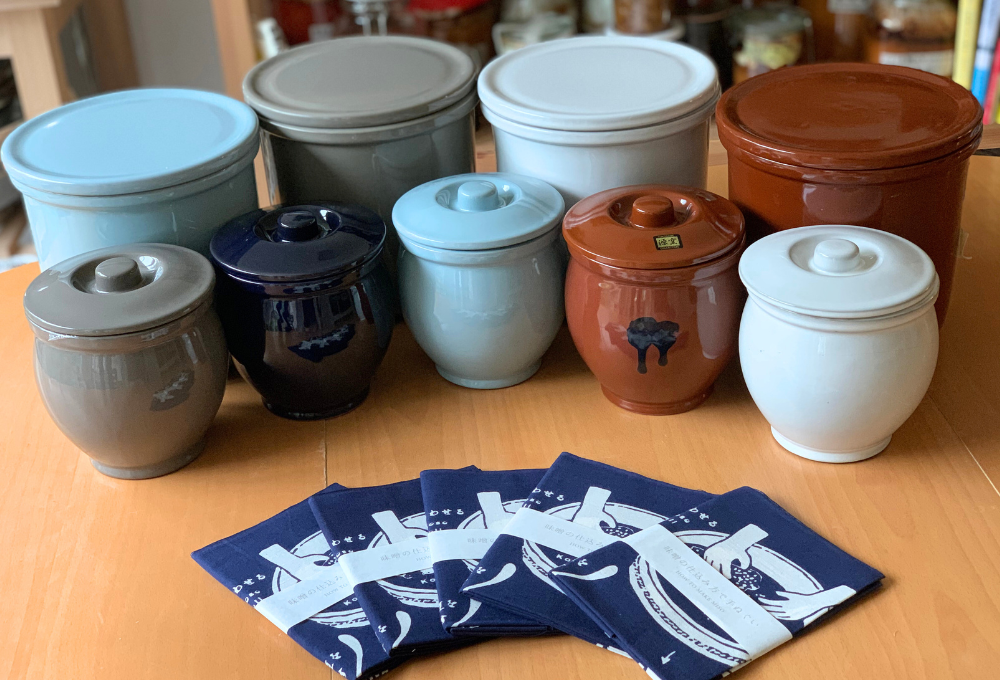 週末の味噌ワークショップ(4時間)
Max. 6名
月に一度開催の週末ワークショップ
平日は2時間設定の味噌ワークショップでは仕込み方中心のワークショップ。
週末ワークショップでは2時間ではお伝えできない味噌を深めると同時に
『発酵する、つながる』をテーマで進んでいきます。
ワークショップが終わるころそれを体感していただけたらという想いです。
味噌の材料の要である麹を理解するために甘酒をテイスティングし
数種類のお味噌を味わいながらお味噌についてと作り方を学んでいく
参加型のワークショップ。
そして新しく、レターワークが入ります。
お味噌と一緒に自分自身も良い発酵していけるよう。
出来上がる味噌の時期に合わせて出来上がりの頃の自分をイメージし
(4か月後、1年後など)
自分自身、そして大切な人の健康と幸せを願い、
この日に作った味噌をあける日に、望む未来をイメージしながら、
発酵に関与する微生物が働いてくれて発酵し、
化学反応し合いながら出来上がる自分のお味噌とともにご自身も発酵。
味噌解禁の時、おいしいお味噌と一緒にきっと素敵な未来がやってくることと思います。
– 参加費 –
様々なテイスティング・お味噌ランチ・お土産付き
■1kg 仕込み CHF135  (容器持参)
■WECK仕込みセット 1kg 仕込み CHF 140 (1kg 仕込み分含む)
■常滑焼の甕仕込みセット 1.4L Tokoname Crock
 CHF 210 (1.2kg 仕込み分込み)
■常滑焼の甕仕込みセット 3.8L Tokoname Crock
 CHF 285 (2kg 仕込み分込み)
◉仕込み量追加オプション CHF20/1kg
⁂⁂⁂ ⁂⁂⁂ ⁂⁂⁂ ⁂⁂⁂ ⁂⁂⁂ ⁂⁂⁂
Weekend Miso workshop (4hours)
6 people max
Weekend workshops (held once/month) offer a different experience from our weekday 2-hour miso workshops, which primarily focus on the basics of miso preparation.
During the weekend workshops, we delve deeper into the world of miso while exploring the theme of "Fermentation, Connection, and the Future."
In these interactive workshops, participants taste amazake, a key ingredient in miso, to better understand the role of koji. We also savor various types of miso while learning about its history and the art of crafting it.
As we progress through the workshop, we encourage participants to envision themselves at the time when their miso will be ready (e.g., in 4 months or 1 year). With this image in mind, we extend our well-wishes not only to ourselves but also to the health and happiness of our loved ones.
On the day when we eventually open our carefully crafted miso, we entrust our hopes and wishes to the microorganisms that orchestrate its fermentation.
We believe that when it's time to enjoy our homemade miso, a wonderful future will undoubtedly accompany it. ✨
-Workshop price –
Variety of Miso tastes, light miso lunch, and take home a little treat.
■1kg Miso making CHF 135
 (bring your own container or WECK Glass CHF 5)
■Set price with WECK 1kg Miso CHF 140 (including 1kg Miso making)
■Set price with 1.4L Tokoname Crock
 CHF 210 (including 1kg Miso)
■Set price with 3.8L Tokoname Crock
 CHF 285 (including 2kg Miso)
◉Miso choice: Rice Koji Miso, Barley and rice Koji miso
◉Additional amount of Miso can be prerequested: CHF20/1kg